Steve McQUEEN - I know Ashes as a friend, 2015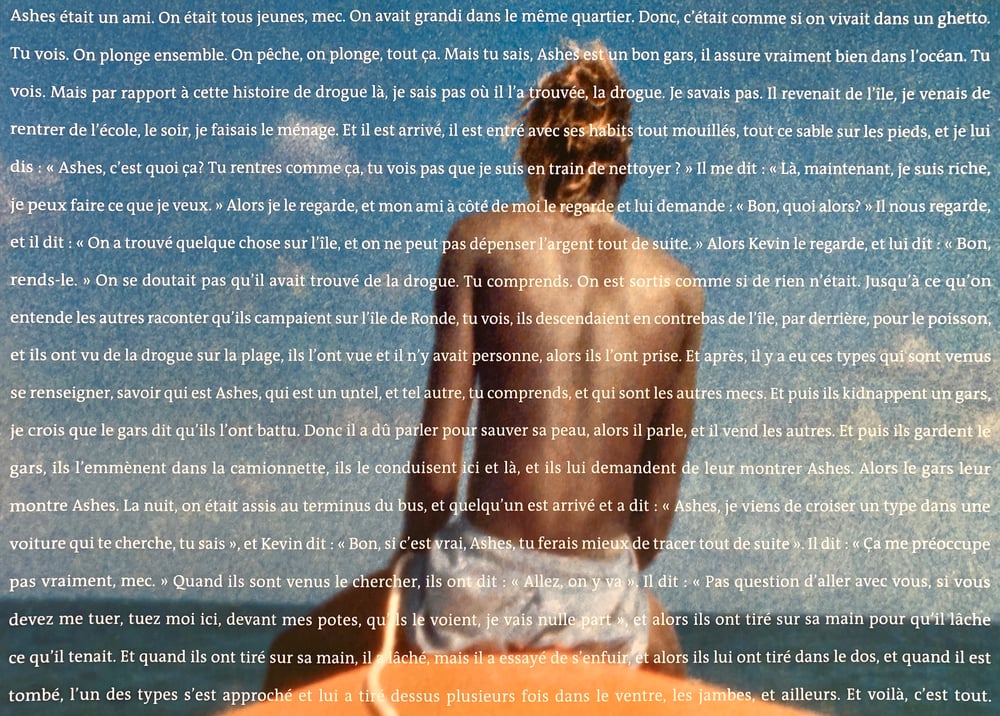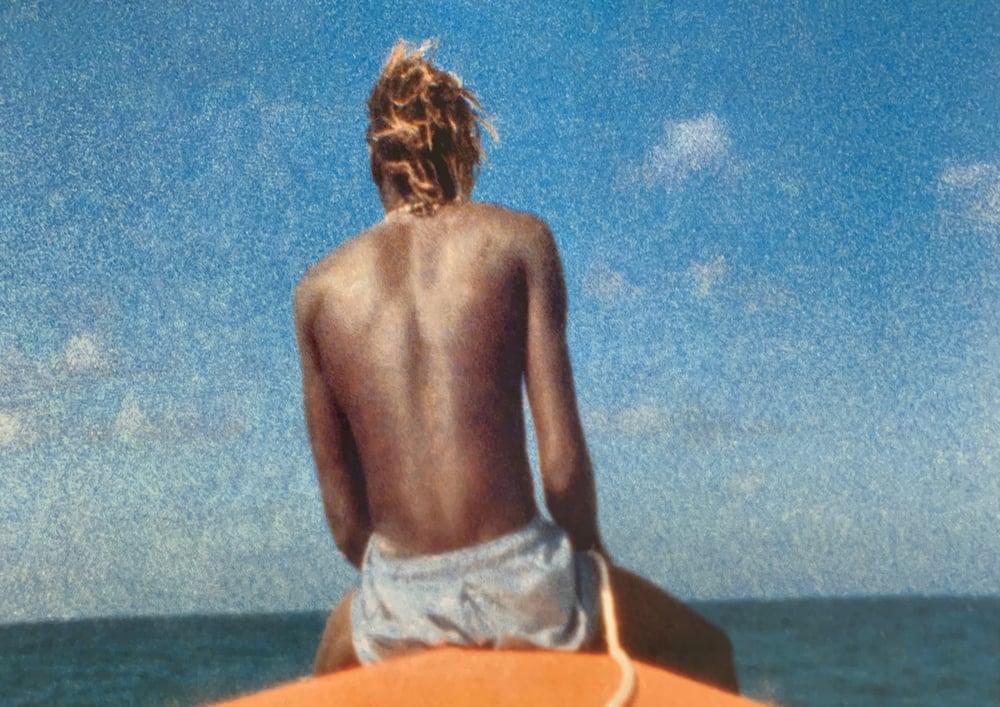 Offset lithograph on paper
Size : 60 x 84 cm
Poster released during the Venezia Biennale in 2015. (French edition)
Printed recto verso. On the front the image is covered by the story of Ashes.
A video installation was made at the same time by Steve McQueen. The images show Ashes, a young Grenadian man sitting on the prow of a fishing boat at sea, at times smiling and grinning at the camera. The story on the soundtrack is told by Ashes' friends and was recorded by McQueen after he returned to the island in 2010 and found out that the young man had been murdered after he discovered a stash of drugs on a beach.